'Justine & Erik'
A Diamond Story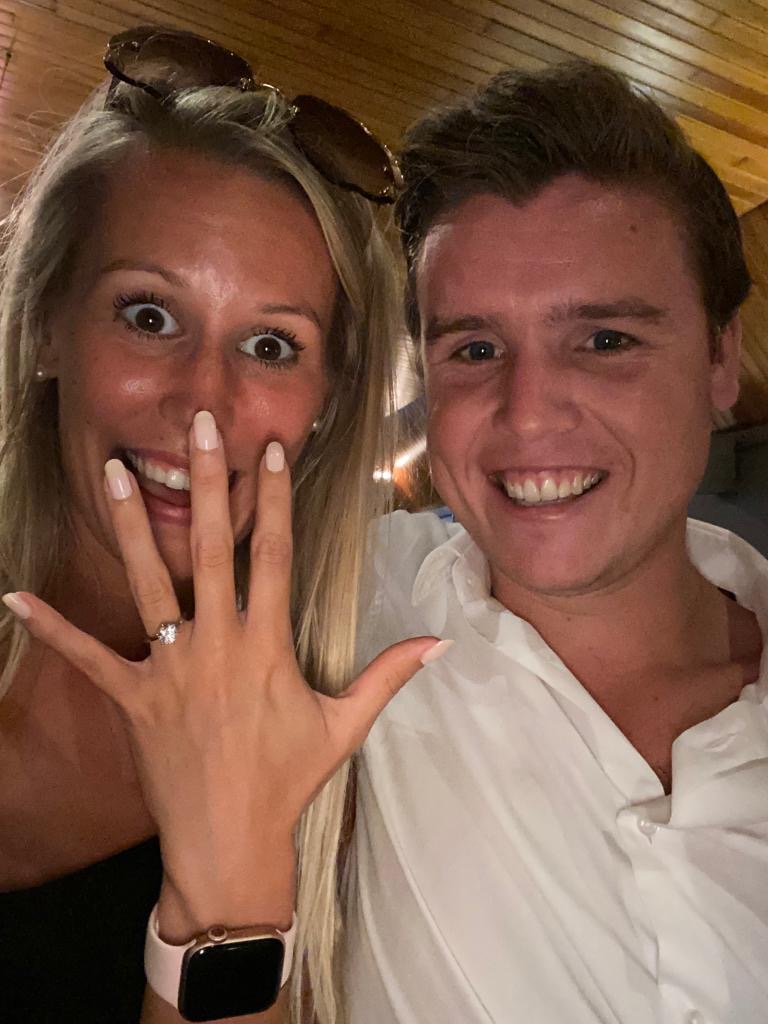 Erik was on a mission to find the perfect solitaire engagement ring to propose to his girlfriend Justine. After learning more about the 4 C's and fixing the budget, he decided to aim for a 1,70 ct in a nice quality and foremost with an excellent Cut Grade.
As diamond supply in Antwerp was disrupted by Covid, Stefan had to start sourcing abroad. After checking in Mumbai, the search was redirected to the USA. Stefan finally ended up finding the ideal stone in New York, a diamond that had just come out of the polishing factory, a true catch of the day.
GIA: Carat: 1,70 ct / Color: G / Clarity: SI1 / Cut: Brilliant Cut
Polish: Excellent / Symmetry: Excellent / Cut Grade: Excellent
"I came to UNTOLD through referral and immediately felt safe. Stefan showed a genuine interest in my personal story and took his time to explain all the ins and outs of the diamond industry. I was very confident when making my choice of Justine's diamond"
"Being involved in the sourcing process in real time was an amazing experience. It felt like I was purchasing the stone myself in the international diamond market"
During the co-creation process, we decided to go for a platinum solitaire with 6 prongs, a timeless and elegant design with a clear emphasis on the diamond.
"Even though I had a very good idea of what I wanted, the possibilities of designs were staggering. It really is all about the details. The fun part of the co-creation process was that I became the co-designer of Justine's engagement ring, a unique piece"
As Erik is active in the aviation industry, he came up with the idea of inviting Justine to a surprise flight with a helicopter. She had absolutely no idea of what was about to happen that day. As soon as they landed, Erik went down on his knee and popped the question with the blades still swinging. Justine said YES!



This is an authentic story, authorised and approved by our esteemed customer